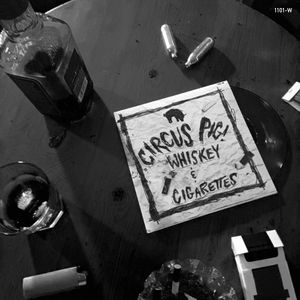 Check out CIRCUS PIG!'s new single, WHISKEY & CIGARETTES, from the upcoming full-length album HOUSE OF MIRRORS. It includes a new song, CLOWN IN BLUE, featured exclusively on this single release.
HOUSE OF MIRRORS will be available for your listening pleasure on 4/20.
In the meantime, you can also hear CIRCUS PIG!'s first single, THERE IS NO SUCH THING AS CIRCUS PIG!, if you haven't already.
Hope you have a great fucking day.